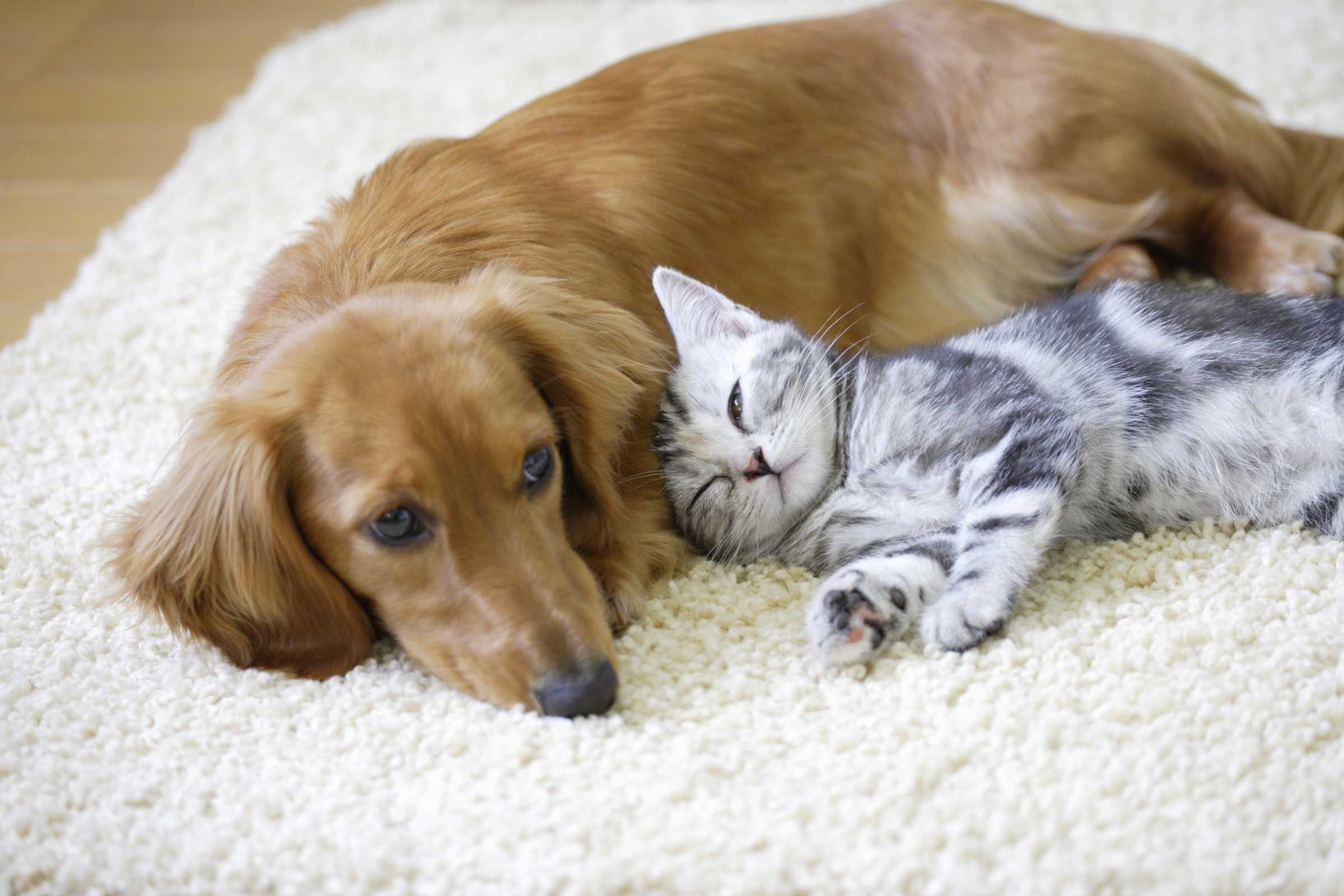 While too many people have taken advantage of the notion of "emotional support animals" — we're looking at you, Delta Airlines Peacock Lady — a new study scientifically proves that spending just 10 minutes petting a dog or cat can lower your stress.
Researchers from Washington State University said that showing a dog or cat some love — and vice versa — can drop your levels of the stress hormone cortisol.
"Just 10 minutes can have a significant impact," explains author Patricia Pendry in a press release about the experiment, which for the first time ever brought pets and people out of the lab and into the real world.
The scientists broke 249 students into four groups: one that was allowed to pet dogs and cats; another that was only allowed to watch those students interact with the cuddly creatures; a third group that just looked at pictures of animals; and a final group that was "waitlisted" and not allowed to participate.
The reduction of stress in those who got to pet the animals compared to the other groups was quantifiable.
"We already knew that students enjoy interacting with animals, and that it helps them experience more positive emotions, Pendry says. "What we wanted to learn was whether this exposure would help students reduce their stress in a less subjective way. And it did, which is exciting because the reduction of stress hormones may, over time, have significant benefits for physical and mental health."
Spiked levels of cortisol can lead to weight gain and other negative health effects.
Many colleges and university across the country have begun pet therapy sessions to help their students chill  out.
The study was published in the scientific journal AERA Open.